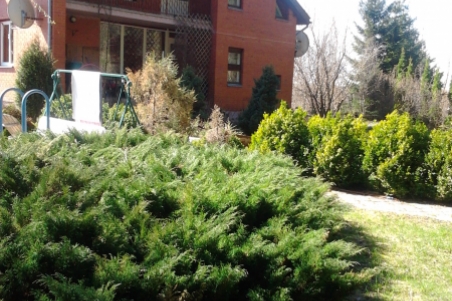 The house is situated in a very picturesque, quiet place on top of the mountain near the lake Līkaiņu.
The house is built considering relief: on the one side 2 floors, on the other- 3, built from the red brick and wood.
The house has 2 bedrooms, kitchen, living room, hall with fireplace finished with marble, the lower hall- bar, sauna, bathroom, shower, 2 toilets, hall, 3 loggias.
The land is well-kept- in 3 levels with decorative shrubs, forest, flower beds, gardens, swimming pool, 4 km from the sea, 60km from Riga.
Around a forest with mushrooms, berries.
Hunting and fishing through the all year.
Mountain ski slopes with lifts only 2 km from the house.