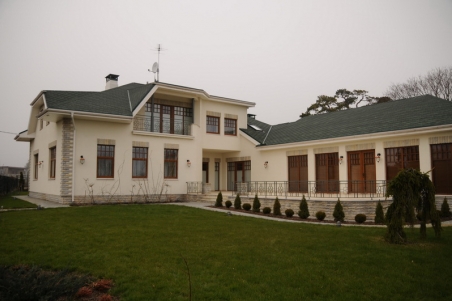 Detached house just a few steps from the sea.

1st floor- lounge with fireplace, spacious cabinet, dining room. One wing of the house is established a lounge with: billiard hall, cinema hall, hall for musical events. All halls have outputs to the wide terrace.

2nd floor - 4 bedrooms, 2 terraces with a view to the sea. Output to the beach.

2 garages.

The house will be sold with all equipment.

Only 45km away from the city center of Riga, 20 km from the center of Jurmala.