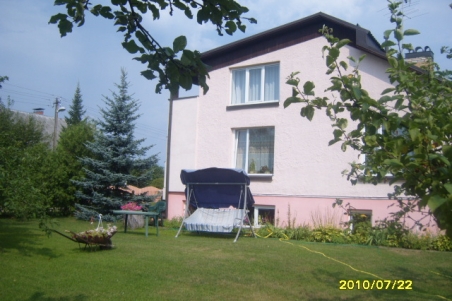 House 275 square meters. m + renovated guest house, a garage and a manicured lawn.
Gas heating, fireplace with marble and bronze. Loggia and winter garden. All with environmentally friendly wood.
1st floor - kitchen with integrated appliances, dishwasher, hood, sink stone, oven, stove, dining room, living room with fireplace, bathroom, toilet, lounge-17sq.m.
2nd floor - 2 bedrooms, lounge, bathroom. A large open loggia. Land 900sq.m.
Renovated and detached guest house, with gas heating, bathroom, kitchen and lounge. Built-in warderobes, beautiful and expensive decoration.
High basement - 100 square meters, sauna, shower, rest room, lundary, gym, households room. Garden trees, berry bushes, lawn for relax. House is in excelent condition, good location, lots of transport, shops, 15 km from Riga.